Science Education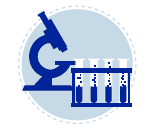 After PISA 2006 and PISA 2015, science is the major domain in PISA 2025 for the third time.
Based on the previous PISA frameworks, schools should foster scientifically literate persons. A scientifically educated person per definition can engage in reasoned discourse about science, sustainability and technology to inform action.
In addition, the PISA 2025 framework includes the components Agency in the Anthropocene and Science Identity. The inclusion of the construct of science identity in PISA 2025 is based on the paramount relevance of science education for students' futures. Furthermore, science identity is crucial for adolescents to act in a rapidly changing world.
Major components of the PISA 2025 framework for Science
Knowledge:
Knowledge of the content of science:

Physical systems
Living systems
Earth and space systems

Procedural Knowledge
Epistemic Knowledge
Contexts for the PISA 2025 science assessment:
Health & Disease
Natural Resources
Environmental Impacts & Climate Change
Hazards
Contemporary Scientific and Technological Advances and Challenges
Science Identity:
Scientific Capital and Epistemic Beliefs
Attitudes and Dispositions
Environmental Awareness, Concern and Agency
Competencies:
Explain phenomena scientifically
Construct and evaluate designs for scientific enquiry and interpret scientific data and evidence critically
Research, evaluate and use scientific information for decision making and action
Sample tasks for scientific competence can be found here.